BUSINESSES EVERYWHERE ARE ADOPTING IT
Paparazzi VIP Photography works in partnership with sister company and acclaimed worldwide senior Google Maps team run by 360 Business Photographer.  They are trained and specialised in Google Maps corrections, high end imagery and supply Street View style virtual toursd of the inside of businesses palcing them across Google Maps…how cool is that!!
What is a Google Business Street View | Trusted Photographer?
As a Google Business Street View | Trusted Photographer, they help your business produce Street View-like panoramic imagery of the inside of your business to be showcased on the big World Wide Web (or the Internet!) directly on Google Maps, Google+ Local and Search across all mobile, desktop and tablet devices.  With Google Business Street View tours, your business gets high-profile exposure on the World's most popular search engine allowing you to stand out from your competitors.
Engage Your Customers With Google Business View Map Tours
Engage with customers on the most used search engine and mapping technology in the world –
Google Business Street View Maps attracts new customers to your business using the exact same technology used by Google Maps
A complete 360° tour of your business using the most popular search engine in the world
Allows your customers who find you via Google, Google Maps & Street View to enter and See inside of your business and 'walk around' – you can also track how many people are looking at your business!
Gives your business a very unique & exciting marketing experience that your customers will view, enjoy, share & interact with
Available across all devices; desktop, tablet and even mobile
Your 360° tour of your business can even be integrated directly onto your website and Facebook pages
Stand out from the crowd – this is the trend happening now helping business owners be visible to customers via Google, Google+, Google Maps & Street View
Quick, Straight Forward & Extremely Affordable
Marketing and SEO (Search Engine Optimization – the little thing that places you higher up on Google search results – front page even!) is generally expensive. A Google Virtual Tour technology and hosting means it will always be available and more importantly it is free for life.  Having your 360° business tour on Google Business Street View Maps is the most cost effective and visible form of marketing for your business.
360° Tour of your Business across GOOGLE
Invite customers to See Inside with a virtual tour of your business on Google Search, Google Maps and Google+.
I specialize in many of the following industries:
Car Dealerships
Clubs
Gyms
Hair & Nail salons
Professional Offices
Restaurants
Retail stores
Theaters
Wedding Venues
and more!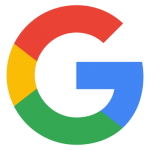 Google Search: A very prominent 'See Inside and 360°' box into your google listing, enabling people to view your tour directly from their Google search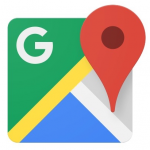 Google Maps & Google+: Customers can easily access the virtual tour when searching via Google Maps and Google+, by clicking the prominent 'See Inside' box beneath your business' details.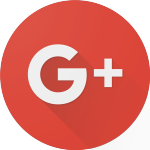 Google+: We will help you set up and claim your Google+ Business page which is an important step to link the Google Business Photos and ensure your customers can view and leave Reviews, as well as view the 360º Virtual Tours. Any duplicates you may have I will also take care of merging these and offering any advice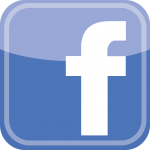 Facebook: Easily embed into your Facebook Page to drive social engagement as well as your Twitter page too.

Increased Walk-Ins: The virtual tours are mobile compatible and I integrate them into the official Google Maps App for apple iOS and Android enabling people to discover your restaurant/bar/venue from any device whilst they are out and about!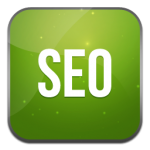 SEO: As an officially approved Google product, the virtual tours greatly enhance your search results and SEO through their integration across Google and into your website.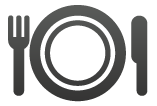 Table Bookings: New customers considering visiting a new restaurant will naturally want to know what it's like inside… Our awesome tours will answer this by showcasing your restaurant's character and look, resulting in increased bookings for you!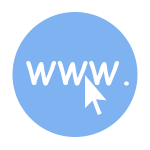 Website: The virtual tours are extremely easy to embed into your website and they are eye catching, engaging and stimulating which increases conversions and drive sales.

Venue Hire & Corporate Space: Our Google virtual tours have dramatically increased group bookings & venue hire bookings by enabling customers to discover and actually See Inside your venue to feel the space just as they were there! Our Google tours inspire the air of confidence with new prospective customers to book directly over the phone or add you to the top of their shortlist to visit in person!